TLAJOMULCO DE ZÚÑIGA, Jal; 14 de noviembre de 2023.- Para consolidar al Centro de Comando, Control, Comunicación y Cómputo (C4) como el mejor de México y América Latina, Tlajomulco sigue inyectando recursos y alta tecnología en este espacio.
El presidente municipal Salvador Zamora Zamora presentó la tercera etapa del sistema que alcanzará una inversión de casi 400 millones de pesos y que consiste en la construcción de una nueva sede con más equipamiento y tecnología.
En este evento también estuvieron presentes Héctor Guillermo Hernández Aguayo, Coordinador General de Gobierno Inteligente; José Ángel Soto Valencia, representante de la empresa Ho1a y Gustavo Ramos Alcantar, Director General de Obras Públicas.
"Lo que vamos a arrancar el día de hoy es esta construcción del edificio que tendrá todos los componentes tecnológicos y de seguridad para garantizar el buen funcionamiento de toda nuestra tecnología. Nos vamos a trasladar a este punto para desarrollar aquí esta tecnología y consolidar a Tlajomulco como el mejor municipio en el manejo de nuestro sistema C4 a nivel nacional y también un referente en América Latina", mencionó el primer edil.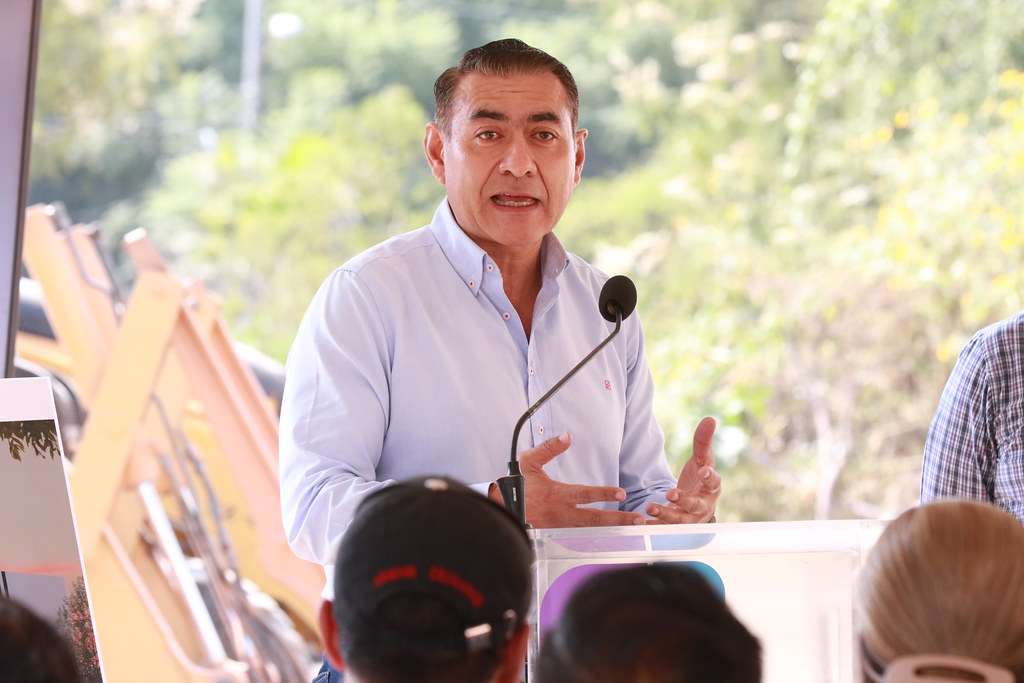 NUEVA SEDE
La nueva sede tendrá una inversión de 185 millones de pesos y estará ubicada en La Tijera. Consistirá en un edificio con sótano, dos plantas, áreas verdes y bodegas. Tendrá sala de operaciones, área de crisis, recepción, administración, sala de grabación, área de espera, área forense y cajones de estacionamientos.
Se espera que estará terminada para agosto del próximo año.
Esta tercera etapa contempló también la instalación de 700 cámaras, 100 nuevos puntos de monitoreo inteligente (PMI), 17 arcos carreteros, 15 lectores de placas (LPR) y dispositivos GPS de pulso de vida con una inversión de 212 millones de pesos. De esta manera, el C4 de Tlajomulco ya tiene mil 830 cámaras, 388 PMI y 70 LPR.
"Podemos decir que es un centro que cuenta con tecnología de cámara en calle, grabación, analíticos de video, inteligencia artificial y almacenamiento de servidores, comunicaciones y redes de fibra óptica. (…) Hoy en día en Tlajomulco tenemos la mejor tecnología del mundo en una solución adaptada a los problemas de la naturaleza de este municipio", comentó por su parte Hernández Aguayo.
El municipio informó que son alrededor de 900 millones de pesos los que se han invertido en las tres etapas de este sistema que fue inaugurado en febrero de 2018. En lo que va del año el C4 ha contribuido en la recuperación de mil 563 vehículos robados en todo el Área Metropolitana de Guadalajara (AMG).
"La forma de operar el centro es la mejor gestionada en la zona Metropolitana de Guadalajara, incluyendo el estado, donde nosotros también hemos participado con proyectos a nivel federal y local, creo que sin lugar a dudas este es el centro mejor gestionado a nivel nacional por eso el éxito que ha tenido", mencionó Soto Valencia.

The WEBFI algorithm actively curates and presents current news from the Internet, delivering it in both written and video formats on our platform. Unlike many other news sources, WEBFI Network - News Balance Security is committed to a user-friendly experience. We refrain from displaying advertising within our content, avoid any redirects to external sites, and meticulously filter out any graphic content deemed unsafe, sensitive, or private. Our primary goal is to provide visitors with a distraction-free and secure environment, ensuring they receive the news they seek.
Importantly, WEBFI Network does not collect any personal information from our visitors, and we do not engage in newsletter subscriptions. We take pride in remaining entirely advertiser-free, thanks to the support of our contributors and our dedicated hosting service partners. It's crucial to note that the opinions and content presented on our platform do not necessarily align with WEBFI NETWORK's opinion, philosophy, or vision. We strongly uphold the principle of freedom of speech, welcoming a diverse range of perspectives and ideas.
---
🌐 Discover News Balance 🇺🇲 - Your Round-the-Clock Source for Unbiased News!
Experience a continuous stream of comprehensive, unbiased news coverage 24/7/365 with News Balance 🇺🇲. Our carefully curated playlist ⏯ delivers a harmonious blend of national and global politics, cutting-edge tech updates, weather forecasts, noteworthy events, and captivating entertainment news.
The best part? No subscriptions, registrations, or downloads required. Enjoy an ad-free news experience with News Balance 🇺🇲.
 Since 2018
"Introducing Unstoppable Private WebFi Websites – Your Forever Digital Haven.
Experience a lifetime of ownership with WebFi – where your digital presence is a lifelong investment. Embark on your journey to own a private website for life.
Our private servers set the gold standard in security and performance, ensuring your website stays in top form. With our lifetime license, the days of fretting about hosting renewals are behind you.
Unlock your very own WebFi space granting you a perpetual haven for your projects, free from the burden of recurring payments. Your sole financial commitment? Domain annuities to your domain provider – nothing more!
Choose WebFi and own your digital future, secure, simple, and everlasting."LEARN MORE
---
WEBFI |🟢LIVE | TECH  | MAGAZINE | NEWS | CRYPTO&MARKET | LATINO|⛅WEATHER |☕ HURRICANE WATCH RADAR WATCH
X