Durante el webinar titulado "Updating the Boarding Pass", dirigido por Mariana Carreón, directora de Investigación Cultural y Estrategia en Another -agencia de comunicación estratégica-, se presentaron las tendencias más recientes dentro del turismo latinoamericano.
"La industria del turismo se ha democratizado, ya no es como antes cuando se necesitaba ahorrar, porque hoy por hoy la oferta es tan amplia que es accesible para los diferentes gustos y necesidades de la mayoría de las personas", dijo Carreón durante la presentación.
De acuerdo con el análisis, basado en datos de Euromonitor por países a fecha de septiembre de 2022, el turismo local ha cobrado fuerza, posicionándose como la opción principal para los viajeros en Latinoamérica.
En medio de las cifras reveladas, resulta evidente que los viajeros se inclinan por destinos locales en la región, apreciando su atractivo por los innumerables paraísos culturales y naturales que ofrecen. Por ejemplo, el 86,3% del turismorealizado en Latinoamérica en 2022 fue doméstico, consolidando el interés y preferencia por estos destinos.
¿Cuáles son los destinos preferidos?
Argentina
Con un 70,4% de turismo doméstico, Argentina ha mantenido una afluencia turística significativa en sus ciudades principales: Buenos Aires y Mendoza. Los datos reflejan que el 11,4% de las visitas provinieron del extranjero, con Brasil, Chile, Paraguay, Estados Unidos y Uruguay liderando las estadísticas.
Brasil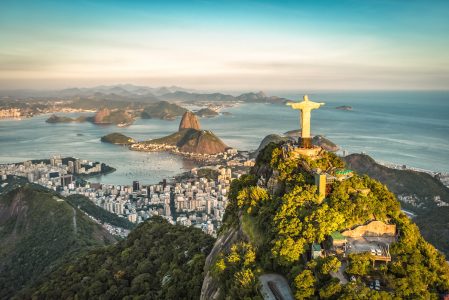 Brasil se mantiene como un destino de gran atractivo con el 95% del turismosiendo doméstico. Río de Janeiro, São Paulo y Florianópolis destacan como los lugares más visitados. Las cifras del turismo extranjero reflejan la preferencia de visitantes de Argentina, Estados Unidos, Chile, Paraguay y Uruguay.
Colombia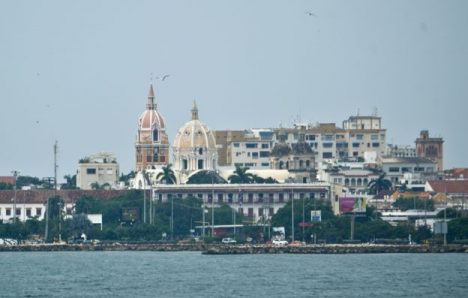 Colombia muestra un 92,5% de turismo local, con Bogotá, Medellín y Cartagena como los favoritos. Aproximadamente el 3,1% de las visitas provienen del extranjero.
México
México, con un 81,1% de turismo doméstico, ha mantenido una posición atractiva en el turismo regional con destinos destacados como Cancún, Ciudad de México, Playa del Carmen y Puerto Vallarta. Las visitas extranjeras muestran la preferencia de los turistas de Estados Unidos, Canadá, Colombia, Reino Unido y Brasil.
Tendencias y proyecciones de crecimiento
En el webinar, el equipo de Estrategia y Cultura de another destacó las proyecciones esperadas para el crecimiento de viajes al exterior, pronosticando un aumento del 7% anual para salidas (29 millones de viajes) y un 3% para llegadas (53 millones de viajes). Este incremento muestra un continuo interés en la exploración de nuevos destinos a nivel internacional, agregó Carreón.
Finalmente, la experta mencionó que el turismo en Latinoamérica continúa mostrando una robusta preferencia por los destinos locales. Los viajeros, si bien mantienen su interés por el turismo internacional, demuestran una creciente inclinación hacia los encantos y experiencias que ofrecen los destinos dentro de la región.
Este enfoque en el turismo local establece una tendencia sólida que la industria debe considerar al elaborar estrategias de marketing y desarrollo de servicios turísticos en la región.

The WEBFI algorithm actively curates and presents current news from the Internet, delivering it in both written and video formats on our platform. Unlike many other news sources, WEBFI Network - News Balance Security is committed to a user-friendly experience. We refrain from displaying advertising within our content, avoid any redirects to external sites, and meticulously filter out any graphic content deemed unsafe, sensitive, or private. Our primary goal is to provide visitors with a distraction-free and secure environment, ensuring they receive the news they seek.
Importantly, WEBFI Network does not collect any personal information from our visitors, and we do not engage in newsletter subscriptions. We take pride in remaining entirely advertiser-free, thanks to the support of our contributors and our dedicated hosting service partners. It's crucial to note that the opinions and content presented on our platform do not necessarily align with WEBFI NETWORK's opinion, philosophy, or vision. We strongly uphold the principle of freedom of speech, welcoming a diverse range of perspectives and ideas.
---
🌐 Discover News Balance 🇺🇲 - Your Round-the-Clock Source for Unbiased News!
Experience a continuous stream of comprehensive, unbiased news coverage 24/7/365 with News Balance 🇺🇲. Our carefully curated playlist ⏯ delivers a harmonious blend of national and global politics, cutting-edge tech updates, weather forecasts, noteworthy events, and captivating entertainment news.
The best part? No subscriptions, registrations, or downloads required. Enjoy an ad-free news experience with News Balance 🇺🇲.
 Since 2018
"Introducing Unstoppable Private WebFi Websites – Your Forever Digital Haven.
Experience a lifetime of ownership with WebFi – where your digital presence is a lifelong investment. Embark on your journey to own a private website for life.
Our private servers set the gold standard in security and performance, ensuring your website stays in top form. With our lifetime license, the days of fretting about hosting renewals are behind you.
Unlock your very own WebFi space granting you a perpetual haven for your projects, free from the burden of recurring payments. Your sole financial commitment? Domain annuities to your domain provider – nothing more!
Choose WebFi and own your digital future, secure, simple, and everlasting."LEARN MORE
---
WEBFI |🟢LIVE | TECH  | MAGAZINE | NEWS | CRYPTO&MARKET | LATINO|⛅WEATHER |☕ HURRICANE WATCH RADAR WATCH
X