20 November 2023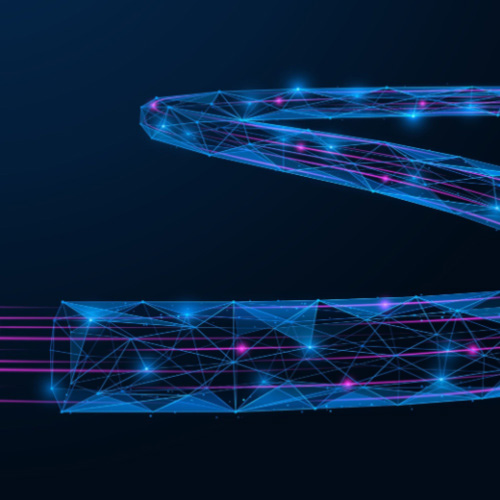 Optical scientists have found a new way to significantly increase the power of fibre lasers while maintaining their beam quality, making them a future key defence technology against low-cost drones and for use in other applications such as remote sensing.
Researchers from the University of South Australia (UniSA), the University of Adelaide (UoA) and Yale University have demonstrated the potential use of multimode optical fibre to scale up power in fibre lasers by three-to-nine times but without deteriorating the beam quality so that it can focus on distant targets.
The breakthrough is published in Nature Communications.
Co-first author Dr Linh Nguyen, a researcher at UniSA's Future Industries Institute, says the new approach will allow the industry to continue squeezing out extremely high power from fibre lasers, make them more useful for the defence industry, and for remote sensing applications and gravitational wave detection.
"High-power fibre lasers are vital in manufacturing and defence, and becoming more so with the proliferation of cheap, unmanned aerial vehicles (drones) in modern battlefields," Dr Nguyen says.
"A swarm of cheap drones can quickly drain the missile resource, leaving military assets and vehicles with depleted firing power for more combat-critical missions. High-power fibre lasers, with their extremely low-cost-per-shot and speed of light action, are the only feasible defence solution in the long run.
"This is known as asymmetric advantage: a cheaper approach can defeat a more expensive, high-tech system by playing the large number."
In delivering an asymmetric advantage this advanced capability has the potential to provide a strong deterrent effect, aligning well with the objectives of the Defence Strategic Review and AUKUS Pillar 2 objectives.
Dr Ori Henderson-Sapir, project investigator at the UoA's Institute for Photonics and Advanced Sensing, says that Australia has a long history of developing innovative fibre optics technologies.
"Our research launches Australia into a world-leading position to develop the next generation of high-power fibre lasers, not only for defence applications, but to aid new scientific discoveries."
The researchers have demonstrated the technology in fibre lasers and will report their findings at Photonics West, the premium international conference on photonics technology, in early 2024.
Notes for editors
"Mitigating stimulated Brillouin scattering in multimode fibers with focused output via wavefront shaping" is published in Nature Communications.
…………………………………………………………………………………………………………………………
Media contact UniSA: Candy Gibson M:  0434 605 142 E: candy.gibson@unisa.edu.au
Media contact UoA: Crispin Savage M: 0481 912 465 E: crispin.savage@adelaide.edu.au

The WEBFI algorithm actively curates and presents current news from the Internet, delivering it in both written and video formats on our platform. Unlike many other news sources, WEBFI Network - News Balance Security is committed to a user-friendly experience. We refrain from displaying advertising within our content, avoid any redirects to external sites, and meticulously filter out any graphic content deemed unsafe, sensitive, or private. Our primary goal is to provide visitors with a distraction-free and secure environment, ensuring they receive the news they seek.
Importantly, WEBFI Network does not collect any personal information from our visitors, and we do not engage in newsletter subscriptions. We take pride in remaining entirely advertiser-free, thanks to the support of our contributors and our dedicated hosting service partners. It's crucial to note that the opinions and content presented on our platform do not necessarily align with WEBFI NETWORK's opinion, philosophy, or vision. We strongly uphold the principle of freedom of speech, welcoming a diverse range of perspectives and ideas.
---
🌐 Discover News Balance 🇺🇲 - Your Round-the-Clock Source for Unbiased News!
Experience a continuous stream of comprehensive, unbiased news coverage 24/7/365 with News Balance 🇺🇲. Our carefully curated playlist ⏯ delivers a harmonious blend of national and global politics, cutting-edge tech updates, weather forecasts, noteworthy events, and captivating entertainment news.
The best part? No subscriptions, registrations, or downloads required. Enjoy an ad-free news experience with News Balance 🇺🇲.
 Since 2018
"Introducing Unstoppable Private WebFi Websites – Your Forever Digital Haven.
Experience a lifetime of ownership with WebFi – where your digital presence is a lifelong investment. Embark on your journey to own a private website for life.
Our private servers set the gold standard in security and performance, ensuring your website stays in top form. With our lifetime license, the days of fretting about hosting renewals are behind you.
Unlock your very own WebFi space granting you a perpetual haven for your projects, free from the burden of recurring payments. Your sole financial commitment? Domain annuities to your domain provider – nothing more!
Choose WebFi and own your digital future, secure, simple, and everlasting."LEARN MORE
---
WEBFI |🟢LIVE | TECH  | MAGAZINE | NEWS | CRYPTO&MARKET | LATINO|⛅WEATHER |☕ HURRICANE WATCH RADAR WATCH
X