Kronos Research, a Taipei-based market maker, trading firm, and venture capital fund, witnessed the withdrawal of significant amounts of crypto assets due to a breach of its security system. 
Kronos Breach: Investigation Underway
On Sunday, November 19, Kronos Research disclosed – via a post on X (formerly Twitter) – a security incident that involved unauthorized access to its API keys. Consequently, the company lost a significant amount of crypto funds and has halted all trading operations in a bid to launch a full investigation into the incident.
In the interest of transparency
Around 4 hours ago, we experienced unauthorized access of some of our API keys. We paused all trading while we conduct an investigation. Potential losses are not a significant portion of our equity and we aim to resume trading as soon as possible.

— Kronos Research 🟠 (@ResearchKronos) November 18, 2023
A map of funds outflow by on-chain sleuth ZachXBT summed Kronos' losses to over $25 million in Ether. In a follow-up post on X, the company also confirmed that the losses are about $26 million in crypto assets.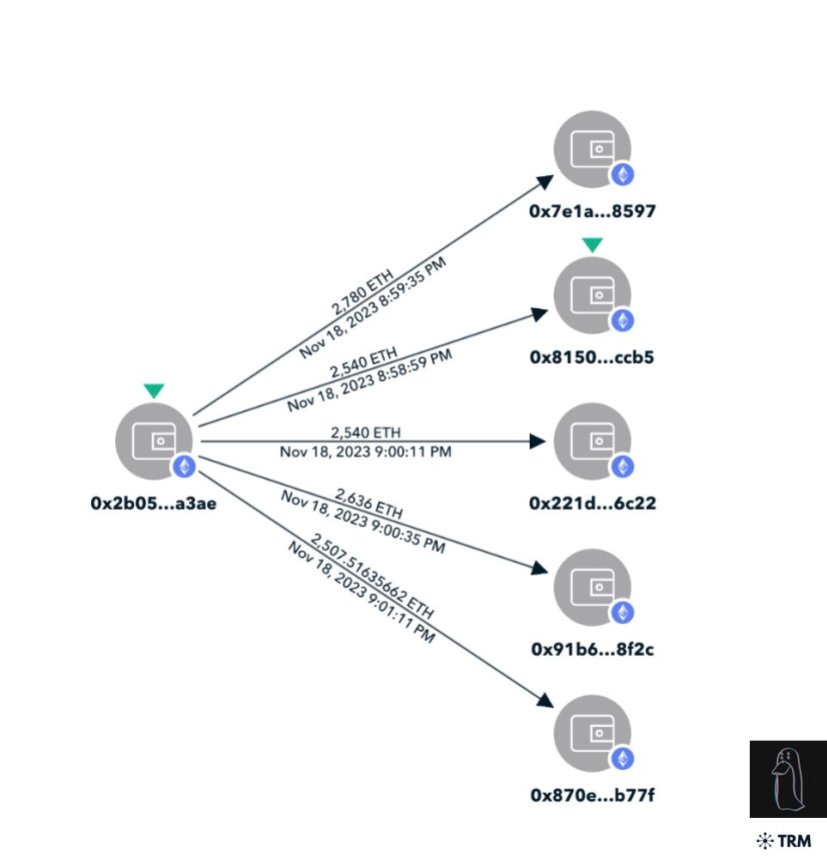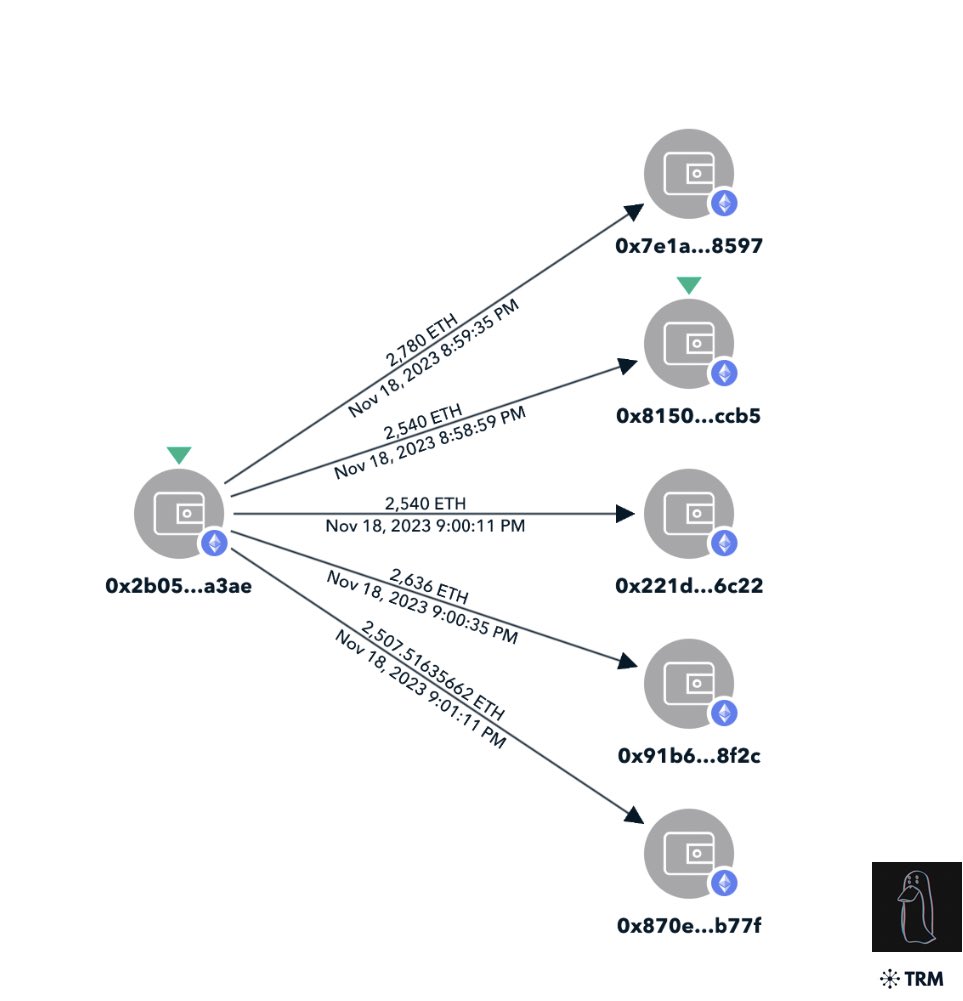 Funds outflow from Kronos Wallet | Source: 

X/ZachXBT
In its initial announcement, Kronos revealed that the potential losses are not a significant portion of its equity. Meanwhile, the trading firm said in its latest update that all losses will be covered internally, and no partners will be affected.
Although Kronos has yet to provide an update on its resumption process, the company did say that it aims to resume trading as soon as possible.
This $26 million attack on Kronos Research represents the third most significant crypto theft in November 2023. Before this latest incident, data from blockchain security firm Certik revealed that about $173 million had been lost to crypto attacks in November, with Poloniex's $113 million hack being the most notable yet.
How Did This Hack Affect WOO X?
Interestingly, Kronos is not the only one affected by this security incident, as WOO X is another cryptocurrency entity that has had to pause its operations momentarily. WOO X is an exchange on which Kronos functions as the market maker for its spot and perpetual futures markets.
In an address on the X platform, WOO X acknowledged Kronos' security situation and announced a temporary pause on all trading to protect users' positions from a lack of liquidity. The exchange, however, emphasized that all customer funds are safe.
As of this writing, WOO X has resumed trading in both the spot and perpetual futures markets. Meanwhile, the exchange claims that clients can now make withdrawals for all assets.
Nevertheless, the trading platform has faced some backlash from the online crypto community, with some people pointing to its unclear relationship with Kronos.
Cryptocurrency total market cap on the daily timeframe | Source: TOTAL chart on 

TradingView
Featured image from iStock, chart from TradingView

The WEBFI algorithm actively curates and presents current news from the Internet, delivering it in both written and video formats on our platform. Unlike many other news sources, WEBFI Network - News Balance Security is committed to a user-friendly experience. We refrain from displaying advertising within our content, avoid any redirects to external sites, and meticulously filter out any graphic content deemed unsafe, sensitive, or private. Our primary goal is to provide visitors with a distraction-free and secure environment, ensuring they receive the news they seek.
Importantly, WEBFI Network does not collect any personal information from our visitors, and we do not engage in newsletter subscriptions. We take pride in remaining entirely advertiser-free, thanks to the support of our contributors and our dedicated hosting service partners. It's crucial to note that the opinions and content presented on our platform do not necessarily align with WEBFI NETWORK's opinion, philosophy, or vision. We strongly uphold the principle of freedom of speech, welcoming a diverse range of perspectives and ideas.
---
🌐 Discover News Balance 🇺🇲 - Your Round-the-Clock Source for Unbiased News!
Experience a continuous stream of comprehensive, unbiased news coverage 24/7/365 with News Balance 🇺🇲. Our carefully curated playlist ⏯ delivers a harmonious blend of national and global politics, cutting-edge tech updates, weather forecasts, noteworthy events, and captivating entertainment news.
The best part? No subscriptions, registrations, or downloads required. Enjoy an ad-free news experience with News Balance 🇺🇲.
 Since 2018
"Introducing Unstoppable Private WebFi Websites – Your Forever Digital Haven.
Experience a lifetime of ownership with WebFi – where your digital presence is a lifelong investment. Embark on your journey to own a private website for life.
Our private servers set the gold standard in security and performance, ensuring your website stays in top form. With our lifetime license, the days of fretting about hosting renewals are behind you.
Unlock your very own WebFi space granting you a perpetual haven for your projects, free from the burden of recurring payments. Your sole financial commitment? Domain annuities to your domain provider – nothing more!
Choose WebFi and own your digital future, secure, simple, and everlasting."LEARN MORE
---
WEBFI |🟢LIVE | TECH  | MAGAZINE | NEWS | CRYPTO&MARKET | LATINO|⛅WEATHER |☕ HURRICANE WATCH RADAR WATCH
X