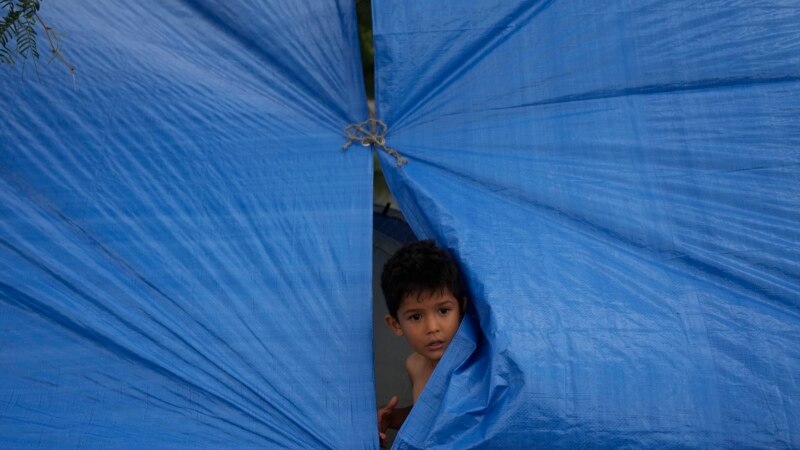 El Departamento de Estado reportó el lunes que, a lo largo del último año, más de 76.000 venezolanos han sido "examinados y aprobados" para viajar a Estados Unidos, y animó a todos los interesados a agendar sus citas a través de la aplicación CBP One al tiempo que reiteró que, en caso de cruzar la frontera ilegalmente, "habrá consecuencias".
"Desde octubre de 2022, más de 76.000 venezolanos han sido examinados y aprobados para viajar, y desde enero de este año, más de 66.000 venezolanos han agendado con éxito citas con CBP One", señaló Kristina Rosales, portavoz en español de la cartera de Exteriores estadounidense, a través de una grabación difundida en la red social X.
La vocera enfatizó la importancia de ceñirse a las vías legales de entrada al país y se mostró tajante al recalcar que el gobierno del presidente Joe Biden además de expandir las vías de acceso, "continuará haciendo cumplir las leyes de migración".
La semana pasada, el Servicio de Inmigración y Control de Aduanas de Estados Unidos (ICE, por sus siglas en inglés), informó que en los últimos siete meses, han facilitado la deportación de más de 380.000 migrantes irregulares, que no lograron demostrar una "base legal" para permanecer en el país.
En este sentido, Rosales recordó que el pasado 5 de octubre, el gobierno de EEUU anunció que "iniciaría el regreso de venezolanos a su país de origen.
"EEUU sigue expulsando rápidamente a personas que intentan ingresar ilegalmente y no tienen una base legal para permanecer", aseguró Rosales. "Si intentan ingresar a Estados Unidos ilegalmente, habrá consecuencias".
La semana pasada, funcionarios del Departamento de Seguridad Nacional (DHS) dijeron en una llamada con periodistas que hasta la fecha EEUU había facilitado cuatro vuelos chárter directo a Caracas, con aproximadamente 135 inmigrantes devueltos en cada ocasión.
Los gobiernos de Caracas y Washington han dicho que se esperan varios vuelos de deportación a la semana como parte de una exención a las restricciones de viaje del Departamento de Transporte de Estados Unidos.
Además, los funcionarios dijeron que hasta la fecha 13.000 inmigrantes procedentes de Cuba, Venezuela, Nicaragua y Haití han sido devueltos a México desde el mes de enero de este año cuando el gobierno del presidente Andrés Manuel López Obrador aceptó recibir a estas personas.
Datos de la Oficina de Aduanas y Protección Fronteriza (CBP), señalan que en el año fiscal 2023, las autoridades migratorias tuvieron más de 2,4 millones de encuentros con migrantes en la frontera suroeste de EEUU. El número más alto del que se tuviera registro.

The WEBFI algorithm actively curates and presents current news from the Internet, delivering it in both written and video formats on our platform. Unlike many other news sources, WEBFI Network - News Balance Security is committed to a user-friendly experience. We refrain from displaying advertising within our content, avoid any redirects to external sites, and meticulously filter out any graphic content deemed unsafe, sensitive, or private. Our primary goal is to provide visitors with a distraction-free and secure environment, ensuring they receive the news they seek.
Importantly, WEBFI Network does not collect any personal information from our visitors, and we do not engage in newsletter subscriptions. We take pride in remaining entirely advertiser-free, thanks to the support of our contributors and our dedicated hosting service partners. It's crucial to note that the opinions and content presented on our platform do not necessarily align with WEBFI NETWORK's opinion, philosophy, or vision. We strongly uphold the principle of freedom of speech, welcoming a diverse range of perspectives and ideas.
---
🌐 Discover News Balance 🇺🇲 - Your Round-the-Clock Source for Unbiased News!
Experience a continuous stream of comprehensive, unbiased news coverage 24/7/365 with News Balance 🇺🇲. Our carefully curated playlist ⏯ delivers a harmonious blend of national and global politics, cutting-edge tech updates, weather forecasts, noteworthy events, and captivating entertainment news.
The best part? No subscriptions, registrations, or downloads required. Enjoy an ad-free news experience with News Balance 🇺🇲.
 Since 2018
"Introducing Unstoppable Private WebFi Websites – Your Forever Digital Haven.
Experience a lifetime of ownership with WebFi – where your digital presence is a lifelong investment. Embark on your journey to own a private website for life.
Our private servers set the gold standard in security and performance, ensuring your website stays in top form. With our lifetime license, the days of fretting about hosting renewals are behind you.
Unlock your very own WebFi space granting you a perpetual haven for your projects, free from the burden of recurring payments. Your sole financial commitment? Domain annuities to your domain provider – nothing more!
Choose WebFi and own your digital future, secure, simple, and everlasting."LEARN MORE
---
WEBFI |🟢LIVE | TECH  | MAGAZINE | NEWS | CRYPTO&MARKET | LATINO|⛅WEATHER |☕ HURRICANE WATCH RADAR WATCH
X