Summary
L2 Aviation and Klatt Works have developed a new oxygen mask called the SAVED system, which combines a heads-up display with an oxygen mask to assist pilots in navigating in smoke-filled cockpits.
The SAVED system includes a camera that records what the pilot sees and provides visual references on the heads-up display, helping with landing and displaying critical flight information.
The SAVED system is currently in the certification process with the FAA and the companies plan to certify it for use in a wide range of aircraft, including Boeing, Airbus, Gulfstream, and McDonnell Douglas models.
Two United States-based companies have come together to create revolutionary technology for pilots. L2 Aviation, based in Dripping Springs, Texas, and Klatt Works, based in Pleasanton, California, have revealed their newly developed oxygen mask. The new technology combines a heads-up display with an oxygen mask and utilizes augmented reality to assist pilots in navigating the cockpit and aircraft controls in the event that the cabin fills with smoke.
Newly developed technology
Klatt Works and L2 Aviation have named their new mask the SAVED system, which stands for Smoke Assured Vision Enhanced Display. Specifically, the SAVED system includes both the required oxygen system and a vision display.
A camera located in the nose of the mask records what the pilot or first officer is seeing. The Video Amplifier Splitter (VAS) records the video into the system. The system then provides symbology on its heads-up display on the mask to assist the crew members. The display provides the crew members with visual references to help with landing the aircraft and can also display critical flight information.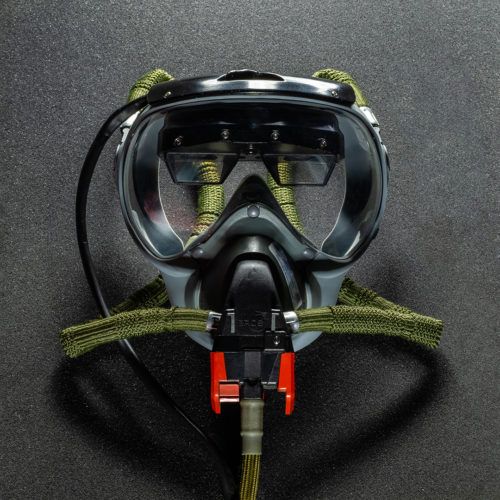 Photo: Klatt Works
The SAVED system will most likely be utilized by pilots and first officers during a smoke-in-the-cockpit emergency. In the event that a cockpit fills with smoke, the flight crew members would not be able to clearly see the instrument panel, controls, or even outside the front window. The mask will allow the crew members to navigate the cockpit and even land the aircraft with its heads-up display. Other features of the mask include a 60 fps and 720p display screen, adjustable brightness, dual redundant power, and the ability to integrate into various standard masks without modification.
The Chief Operations Officer of L2 Aviation, Tony Bailey, spoke about the new technology saying,
"The Klatt Works SAVED system brings an unparalleled level of safety to the cockpit and we could not be prouder to be a part of the team to help certify the system for use in the global aircraft industry."
Certification process
Klatt Works and L2 Aviation have partnered for this project and on November 20, the companies announced a Memorandum of Understanding (MOU). This sets the certification framework and process for the new technology. Currently, the SAVED system is in the Supplemental Type Certificate (STC) certification process with the Federal Aviation Administration (FAA).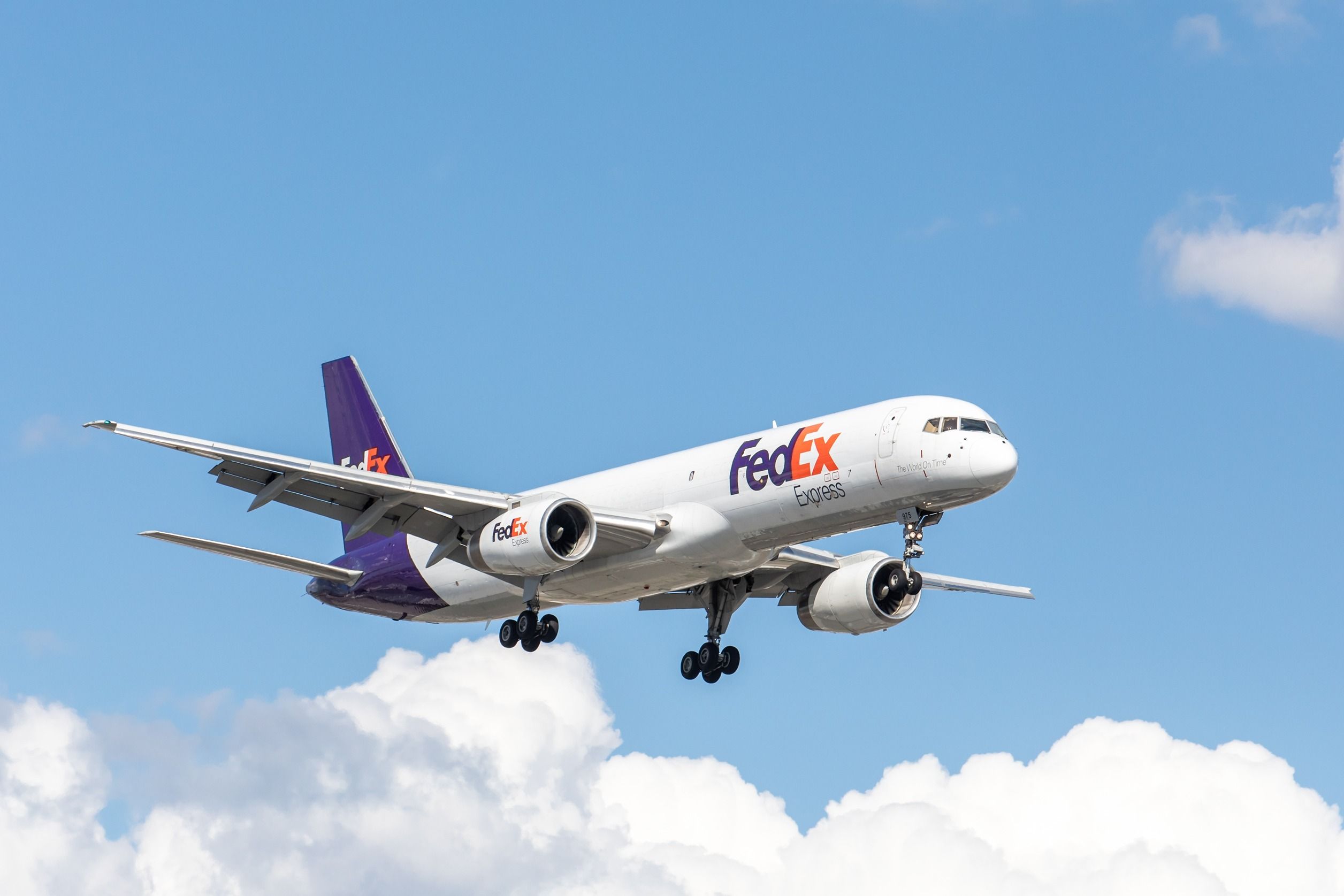 Photo: sockagphoto | Shutterstock
The Founder and Chief Executive Officer of Klatt Works, Nate Klatt, spoke about the new technology and partnership with L2 Aviation, saying,
"L2 is a leader in the aircraft products certification industry and we could not have asked for a better partner to integrate our SAVED system into additional aircraft beyond the FedEx fleet of Boeing 757, 767, and 777 aircraft as previously announced in AIN. L2's expertise and our revolutionary vision display system will enhance flying safety in critical visibility situations like few other products have before."
The two companies are looking to certify the SAVED system across a wide range of aircraft. Currently, STF certification flight testing is planned on the Boeing 777, 767, 757, and the McDonnell Douglas MD-11. Other certification efforts are planned for the Airbus A320 and A330, the Gulfstream G550 and G650, as well as several other commercial, business, and military aircraft.
Source: Klatt Works

The WEBFI algorithm actively curates and presents current news from the Internet, delivering it in both written and video formats on our platform. Unlike many other news sources, WEBFI Network - News Balance Security is committed to a user-friendly experience. We refrain from displaying advertising within our content, avoid any redirects to external sites, and meticulously filter out any graphic content deemed unsafe, sensitive, or private. Our primary goal is to provide visitors with a distraction-free and secure environment, ensuring they receive the news they seek.
Importantly, WEBFI Network does not collect any personal information from our visitors, and we do not engage in newsletter subscriptions. We take pride in remaining entirely advertiser-free, thanks to the support of our contributors and our dedicated hosting service partners. It's crucial to note that the opinions and content presented on our platform do not necessarily align with WEBFI NETWORK's opinion, philosophy, or vision. We strongly uphold the principle of freedom of speech, welcoming a diverse range of perspectives and ideas.
---
🌐 Discover News Balance 🇺🇲 - Your Round-the-Clock Source for Unbiased News!
Experience a continuous stream of comprehensive, unbiased news coverage 24/7/365 with News Balance 🇺🇲. Our carefully curated playlist ⏯ delivers a harmonious blend of national and global politics, cutting-edge tech updates, weather forecasts, noteworthy events, and captivating entertainment news.
The best part? No subscriptions, registrations, or downloads required. Enjoy an ad-free news experience with News Balance 🇺🇲.
 Since 2018
"Introducing Unstoppable Private WebFi Websites – Your Forever Digital Haven.
Experience a lifetime of ownership with WebFi – where your digital presence is a lifelong investment. Embark on your journey to own a private website for life.
Our private servers set the gold standard in security and performance, ensuring your website stays in top form. With our lifetime license, the days of fretting about hosting renewals are behind you.
Unlock your very own WebFi space granting you a perpetual haven for your projects, free from the burden of recurring payments. Your sole financial commitment? Domain annuities to your domain provider – nothing more!
Choose WebFi and own your digital future, secure, simple, and everlasting."LEARN MORE
---
WEBFI |🟢LIVE | TECH  | MAGAZINE | NEWS | CRYPTO&MARKET | LATINO|⛅WEATHER |☕ HURRICANE WATCH RADAR WATCH
X