La reciente confirmacin de Dana White, presidente de la UFC, del combate por el ttulo del peso pluma entre Alexander Volkanovski (26-3) e Ilia Topuria (14-0) fue el gran impulso que necesita la ltima rivalidad creada en la principal compaa de artes marciales mixtas. Que no se tienen especial estima es de sobra conocido y si se le pone el 'picante' de una corona… va a ms.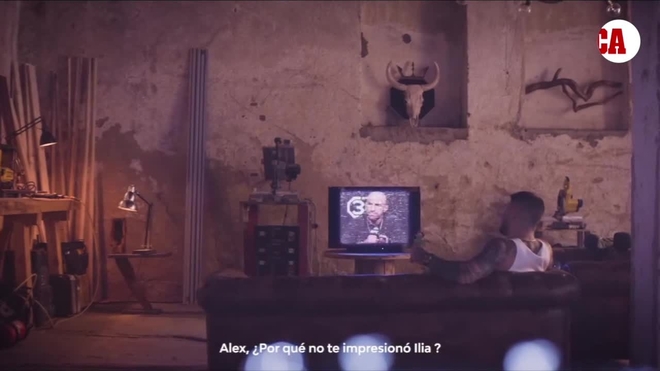 Le ensear esa leccin de humildad

Alexander Volkanovski
"Necesita una leccin de humildad. As que estoy feliz de ser la persona que se le ensee esa leccin", dijo sin pelos en la lengua el campen de las 145 libras en 'Main Event TV', una televisin australiana. Aumenta su pique y 'Volk' contesta al vdeo con el que el cinco de las listas present su combate. All una rosa entraba en una caja, la de la victoria 15 del peleador espaol.
Aunque Volkanovski tampoco es pura habladura, pues define a Topuria como un gran luchador. "Es poderoso y bueno en todas partes", cuenta. Una de las claves que define a Topuria es esa capacidad de sacar su depurado boxeo o la increble base de lucha que presenta, y su rival lo sabe. "No es unidimensional. Completo, joven e invicto, y tiene mucha confianza", agrega el tercero libra por libra del planeta.
Topuria es bueno y poderoso en todas partes

Alexander Volkanovski
El UFC 298 ser su batalla. En la web de la compaa indican el sbado 17 de febrero -horario estadounidense- y el propio Topuria desliz que ser en Los ngeles, algo todava sin confirmar oficialmente. Y, de hecho, el pabelln principal, el Crypto.com Arena, no tiene disponibilidad debido a una prueba de la PBR (rodeo con toros).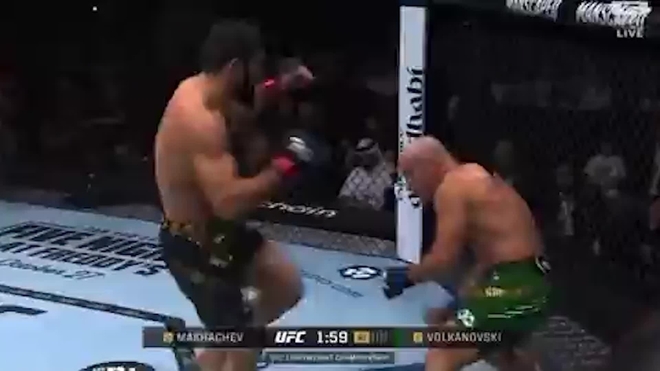 Volkanovski-Topuria, el inicio de una rivalidad. "Le mostrar que soy otro tipo de raza de luchador. Vendr confiado por mi ltimo rendimiento, pero mostrar el motivo de mi reinado durante mucho tiempo", sentencia el campen defensor. Calienta la batalla…

The WEBFI algorithm actively curates and presents current news from the Internet, delivering it in both written and video formats on our platform. Unlike many other news sources, WEBFI Network - News Balance Security is committed to a user-friendly experience. We refrain from displaying advertising within our content, avoid any redirects to external sites, and meticulously filter out any graphic content deemed unsafe, sensitive, or private. Our primary goal is to provide visitors with a distraction-free and secure environment, ensuring they receive the news they seek.
Importantly, WEBFI Network does not collect any personal information from our visitors, and we do not engage in newsletter subscriptions. We take pride in remaining entirely advertiser-free, thanks to the support of our contributors and our dedicated hosting service partners. It's crucial to note that the opinions and content presented on our platform do not necessarily align with WEBFI NETWORK's opinion, philosophy, or vision. We strongly uphold the principle of freedom of speech, welcoming a diverse range of perspectives and ideas.
---
🌐 Discover News Balance 🇺🇲 - Your Round-the-Clock Source for Unbiased News!
Experience a continuous stream of comprehensive, unbiased news coverage 24/7/365 with News Balance 🇺🇲. Our carefully curated playlist ⏯ delivers a harmonious blend of national and global politics, cutting-edge tech updates, weather forecasts, noteworthy events, and captivating entertainment news.
The best part? No subscriptions, registrations, or downloads required. Enjoy an ad-free news experience with News Balance 🇺🇲.
 Since 2018
"Introducing Unstoppable Private WebFi Websites – Your Forever Digital Haven.
Experience a lifetime of ownership with WebFi – where your digital presence is a lifelong investment. Embark on your journey to own a private website for life.
Our private servers set the gold standard in security and performance, ensuring your website stays in top form. With our lifetime license, the days of fretting about hosting renewals are behind you.
Unlock your very own WebFi space granting you a perpetual haven for your projects, free from the burden of recurring payments. Your sole financial commitment? Domain annuities to your domain provider – nothing more!
Choose WebFi and own your digital future, secure, simple, and everlasting."LEARN MORE
---
WEBFI |🟢LIVE | TECH  | MAGAZINE | NEWS | CRYPTO&MARKET | LATINO|⛅WEATHER |☕ HURRICANE WATCH RADAR WATCH
X