"Below Deck Mediterranean" reality TV star Captain Sandy Yawn defended the yachting industry on Saturday after footage of a climate change activist spray-painting a $300 million mega yacht emerged.
Yawn admitted that the whole industry pollutes and consumes, but said maritime leaders have vigorously become emission friendly and engage in philanthropic efforts.
She said the long history of shipping and trading, which is responsible for clothing and other essential products worldwide, creates positive change and helps to clothe people. 
"There are 5,000 yachts roughly in the world. There are over 100,000 ships in the world. So, to target yachts, I don't think it's very fair to use paint on top of it to spray a boat. I don't think that's very environmentally friendly, too, you know," she said.
BLUE-COLLAR LOBSTERMEN SUE ENVIRONMENTAL GROUP FOR DEFAMATION: 'THE HARM IS INTENTIONAL'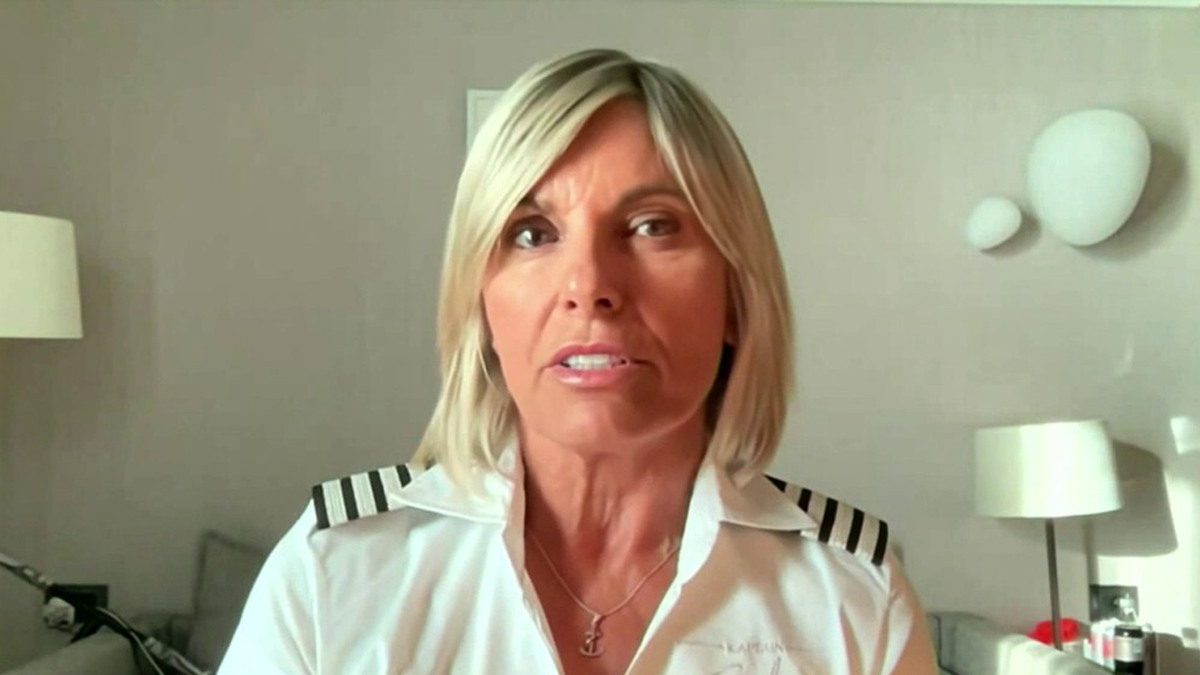 Yawn, who previously ran a Sea Shepard vessel, also noted boats are necessary to save whales, conduct research and improve oceans.
"These people who launched super yachts, they actually put money back into research and science. And a lot of them have labs on their yachts," she said, asserting that the industry is full of "givers," not "takers."
On Sunday, an activist with the environmental group "Futuro Vegetal" uploaded a video to social media in which one of their members sprayed black and red paint on a yacht owned by Nancy Walton Laurie, the Walmart heiress.
GREEN GROUPS TARGETING BLUE-COLLAR LOBSTERMEN ARE LARGELY FUNDED BY DARK MONEY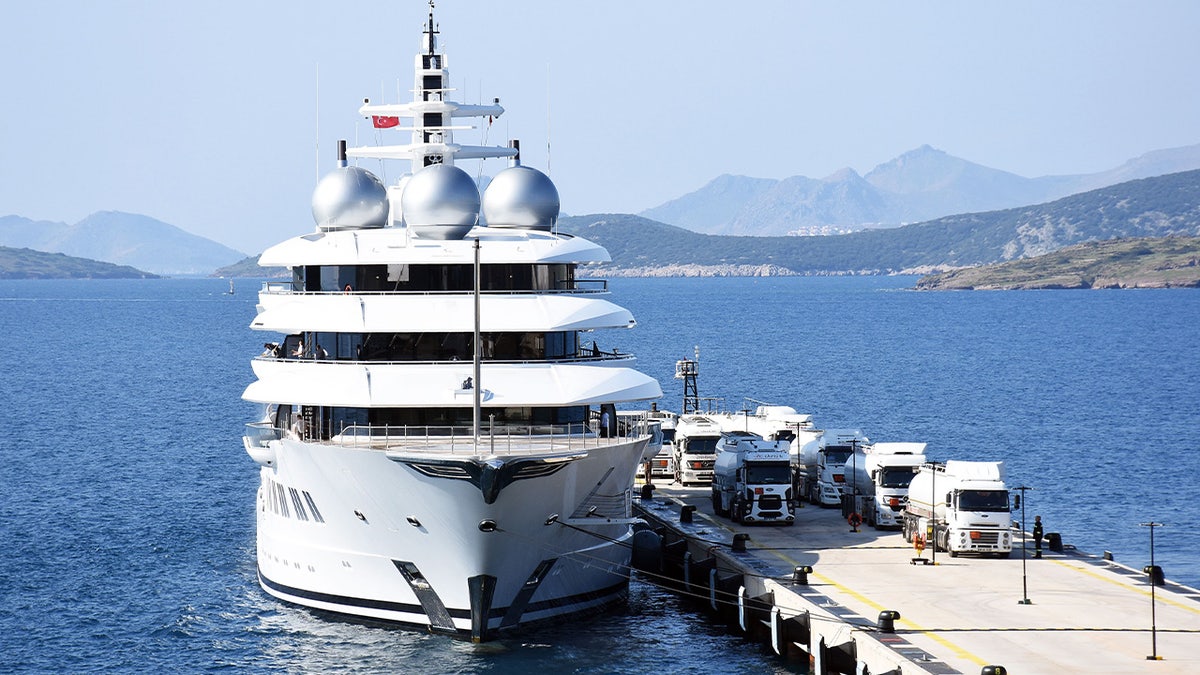 In the video, activists stand in front of the yacht holding a banner that reads, "You consume, others suffer."
"The richest one percent of the world's population pollutes more than the poorest 50 percent, the group said in the clip. They are condemning us to a future of pain, misery and desolation."
The group added that the wealthy are destroying the planet and "compromising the habitability of earth" to live in a way that goes "beyond the limits of reason."
NJ CONGRESSMAN DEMANDS INVESTIGATION INTO WHETHER OFFSHORE WIND PROJECTS ARE KILLING WHALES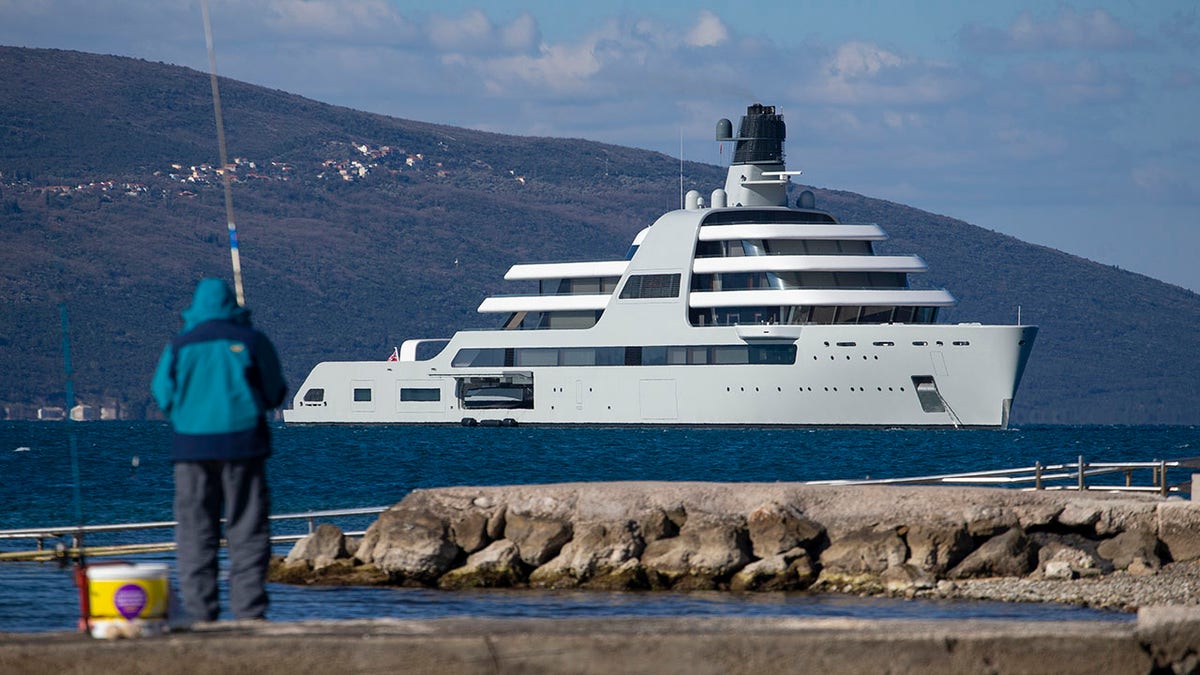 A week earlier, runways on Balearic Island were forced to close after demonstrators from the group targeted a private jet at the airport.
Both incidents were part of Futuro Vegetal's "Jets and Yachts, the Party is Over" campaign, designed to target the one percent and bring awareness to their extravagant lifestyle.
For more Culture, Media, Education, Opinion, and channel coverage, visit foxnews.com/media. 
Unstoppable Private Websites – Ownership for lifetime. Live News Magazine. Own a private website for life with WebFi. Our private servers offer the best in security and performance,and our lifetime license means you'll never have to worry about renewing your hosting again.
Get your own Webfi space to host your website for a single donation that allows you to host your project for life without the need for recurring payments, You only pay for your domain annuities to your domain provider and that's it! LEARN MORE
⚖News Balance🇺🇲
The WEBFI algorithm collects the active news on the Internet and temporarily exposes it on this platform, both in written and video format. WEBFI Network - News Balance Security, does not show advertising in its contents, does not redirect to other sites, and filters any graphic content evaluated as insecure, sensitive, or private. In this way, we ensure that all visitors are informed without distraction and safely. The opinions and content issued on this platform do not necessarily reflect the opinion, philosophy, or vision of WEBFINET. We strongly believe in freedom of speech.
WEBFI ⚖News Balance🇺🇲 is publishing 24/7/365, Our playlist⏯ compacts a fully balanced news program with a broad look at national USA and World politics, tech, weather, events, and entertainment news. No subscription, registration, or download is needed. Ad-Free.

WEBFI Unstoppable Websites
 Since 2018 WEBFI
---