Secretary of State Antony Blinken traveled to Ukraine for an unannounced visit Wednesday, landing in Kyiv hours after Russia launched its first missile attack in a week against the Ukrainian capital.
Blinken's trip is focused on assessing the strategy and effectiveness of Ukraine's three-month-old counteroffensive against Russia's troops in occupied Ukrainian territories. The visit is also to signal continued U.S. support for Ukraine amid some concerns among Western allies over the pace of progress in the more than 550-day war, according to U.S. officials.
The senior U.S. diplomat aims to get a view on how Ukraine's counteroffensive operation, which Kyiv's troops launched in June, is progressing and what kind of support is required in the current phase of the battle.
Blinken's visit comes after some of Ukraine's allies have privately expressed concern that Ukrainian troops have struggled to break through dense Russian defense lines while winter looms, and they may come up short and fail to reach their objectives.
BIDEN'S UKRAINE FUNDING REQUEST TRIGGERS HOUSE SHOWDOWN: 'SHOVELING MONEY OUT THE DOOR'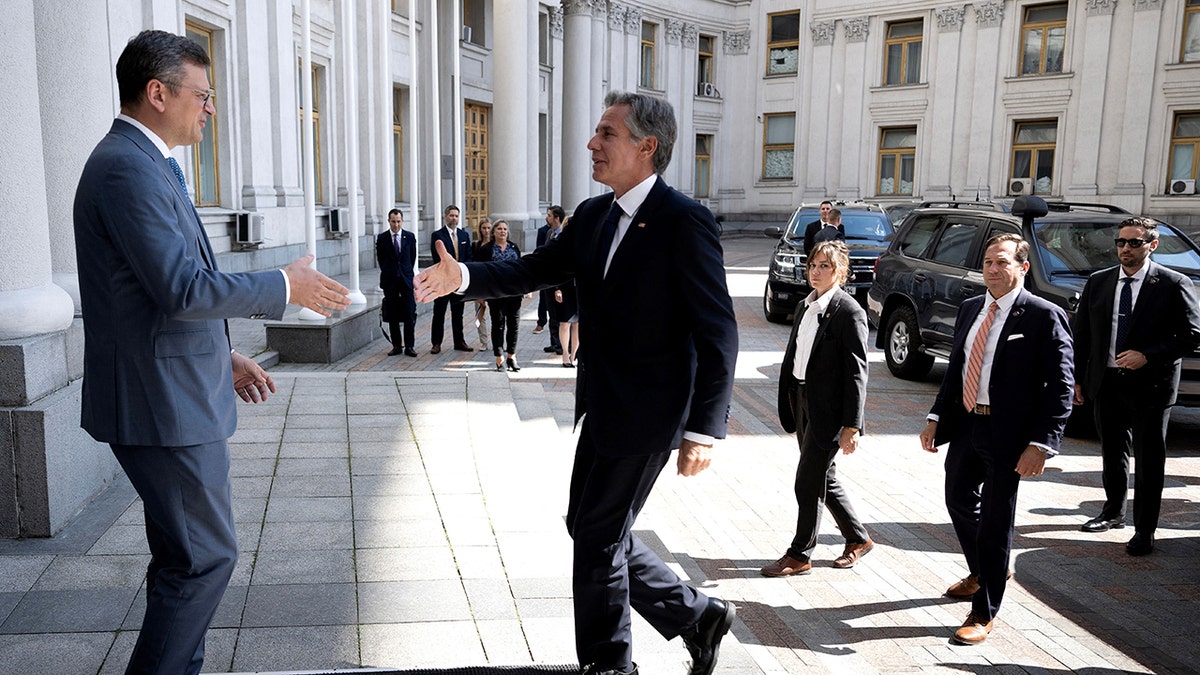 Another focus of the visit is determining possible alternative export routes for Ukrainian grain following Russia's exit from the Black Sea Grain Initiative, which expired in July, and Russia's frequent bombardment of port facilities in the Odesa region from where most grain is transported abroad, the officials said.
Other issues, including support for Ukraine's war-torn economy will be discussed, as well as helping the capital city of Kyiv and other Ukrainian cities rebuild.
He is also expected to meet with President Volodymyr Zelenskyy, Prime Minister Denys Shmyhal and Foreign Minister Dmytro Kuleba to discuss the ongoing counteroffensive and reconstruction efforts.
INTERCEPTED PHONE CALLS REVEAL RUSSIAN FRONTLINE TROOPS COMPLAINING OF HEAVY LOSSES, POOR SUPPLIES
The trip to Ukraine is Blinken's fourth since the war began. It will, however, be the first time America's top diplomat has spent the night in Ukraine's capital since before the invasion began.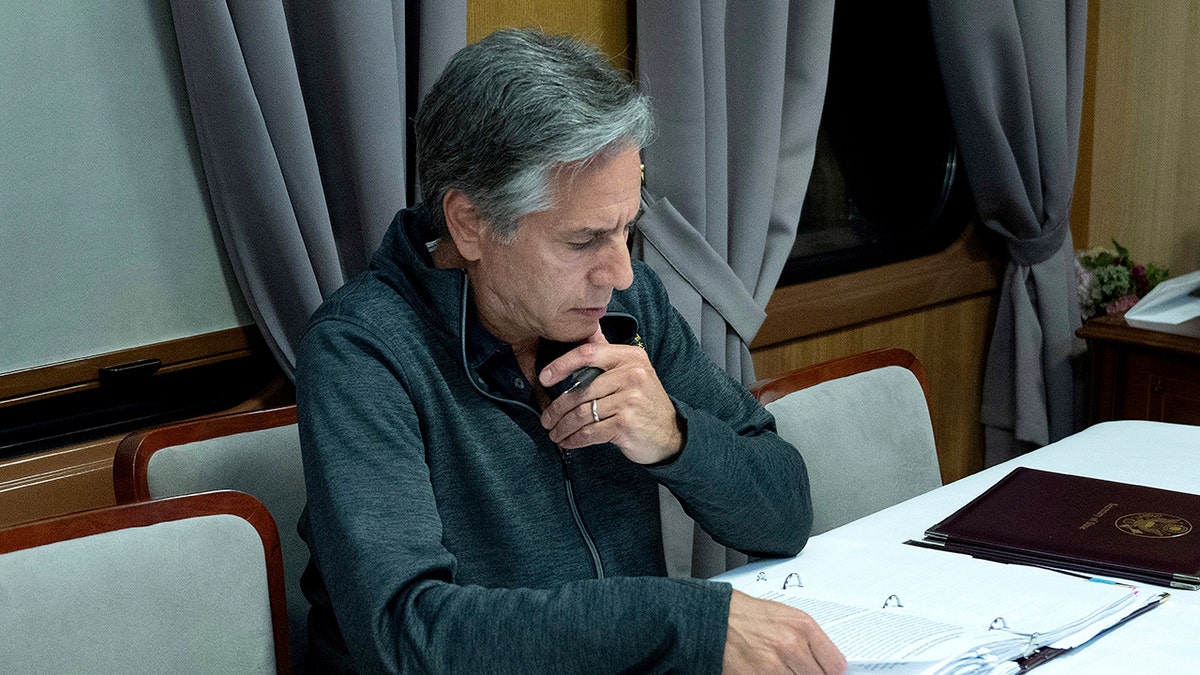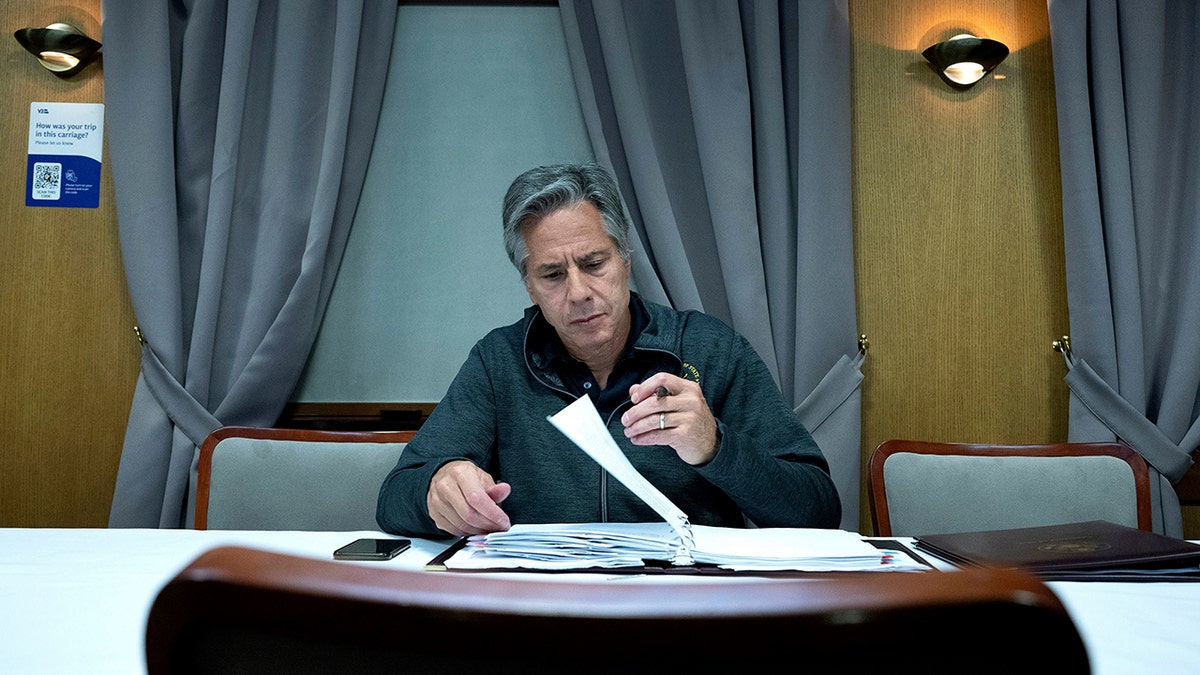 After arriving in Kyiv, Blinken joined military officials to lay a wreath at the Berkovetske Cemetery commemorating members of the Ukrainian armed forces who lost their lives defending the country.
Hours earlier, Russia fired cruise missiles at Kyiv in the first aerial attack on the capital since Aug. 30, according to Serhii Popko, the head of Kyiv's regional military administration.
UNLIKELY GROUP OF SENATE REPUBLICANS TEAM UP ON AMENDMENT TO AUDIT UKRAINE SPENDING IN DEFENSE BILL
The attack took place overnight and several structures were damaged. No casualties were reported.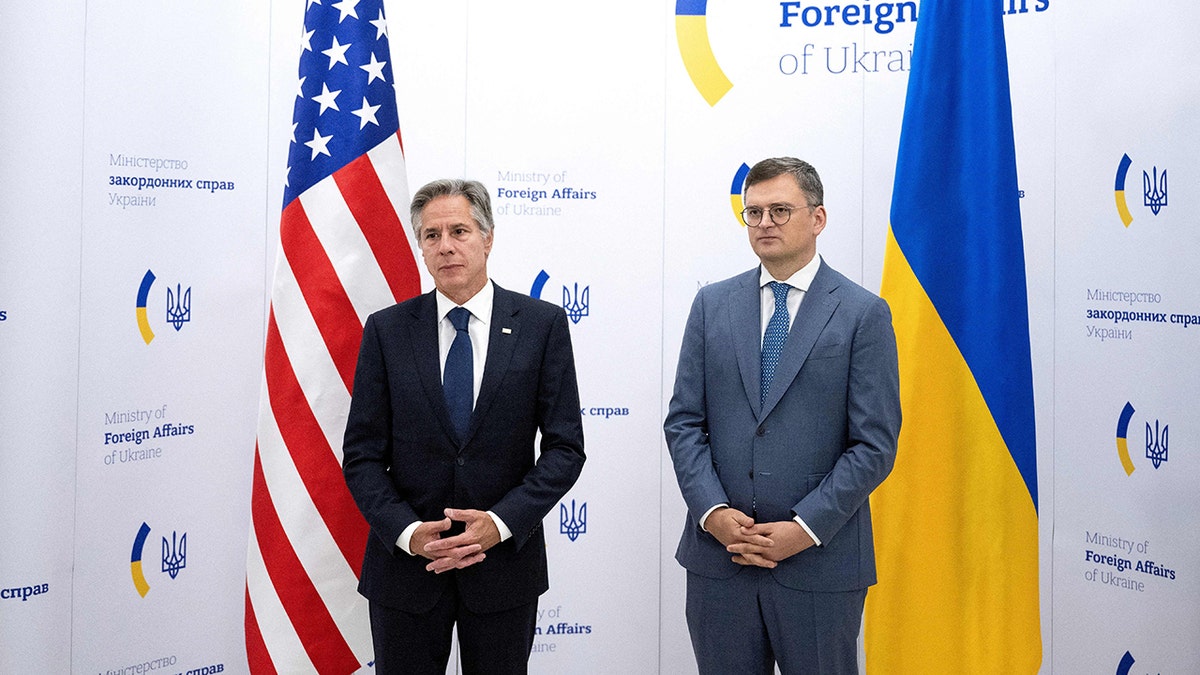 In a separate attack in the Odesa region, a Russian missile and drone attack left one person dead. The attack damaged administrative buildings, and agricultural enterprises, local authorities said.
CLICK HERE TO GET THE FOX NEWS APP
The U.S. and other allies in the West has been concerned by certain day-to-day battlefield setbacks, U.S. officials said, but are still generally encouraged by Ukraine's handling of its air defense capabilities in knocking down Russian drones aimed at Kyiv.
Blinken's visit is expected to include the announcement of new military aid of between $175 million to $200 million. A separate, larger military assistance package is expected from the White House later this week.
The Associated Press contributed to this report.
Unstoppable Private Websites – Ownership for lifetime. Live News Magazine. Own a private website for life with WebFi. Our private servers offer the best in security and performance,and our lifetime license means you'll never have to worry about renewing your hosting again.
Get your own Webfi space to host your website for a single donation that allows you to host your project for life without the need for recurring payments, You only pay for your domain annuities to your domain provider and that's it! LEARN MORE
⚖News Balance🇺🇲
The WEBFI algorithm collects the active news on the Internet and temporarily exposes it on this platform, both in written and video format. WEBFI Network - News Balance Security, does not show advertising in its contents, does not redirect to other sites, and filters any graphic content evaluated as insecure, sensitive, or private. In this way, we ensure that all visitors are informed without distraction and safely. The opinions and content issued on this platform do not necessarily reflect the opinion, philosophy, or vision of WEBFINET. We strongly believe in freedom of speech.
---