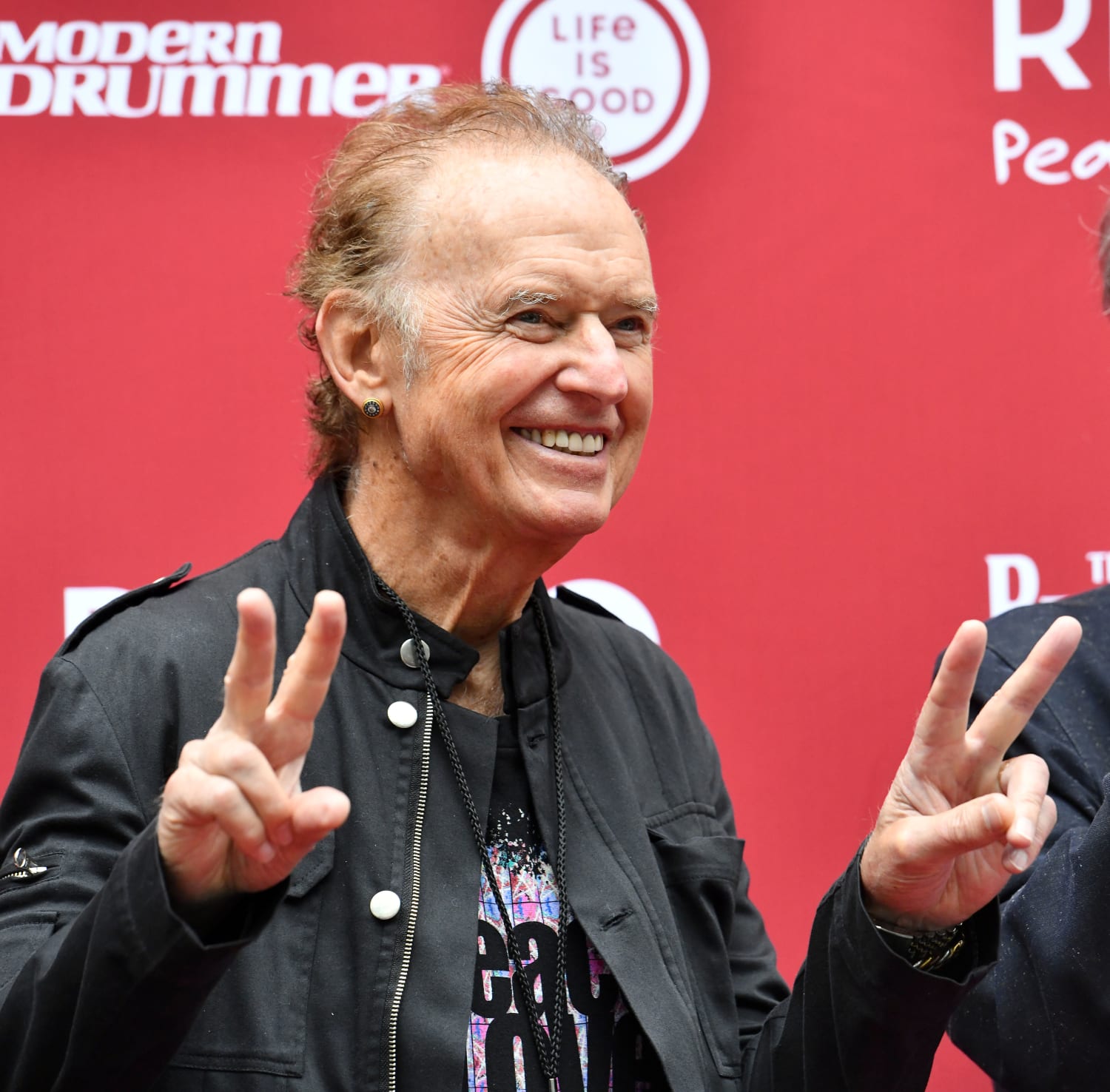 Gary Wright, the musician best known for his hit singles "Dream Weaver" and "Love Is Alive," has died. He was 80. Wright's son Dorian confirmed the news to Variety; no cause of death was announced.
He was a founding member of the U.K.-based band Spooky Tooth and was an in-demand session player from the late '60s on, playing on all of George Harrison's solo albums — including his epochal 1970 debut, "All Things Must Pass" — and on Ringo Starr's early singles (and, much later, with Starr's All-Starr Band) as well as Nilsson, Tim Rose, B.B. King and many others. Yet he will be best remembered for the mid-1970s hits mentioned above, which were part of a vaguely mystical, synthesizer-driven style of hit single of the era — Steve Miller's "Fly Like an Eagle" is another example — and which saw him appearing on many music shows, wearing satin gear and rocking a keytar.
His first album for Warner Bros., "The Dream Weaver" — with a title track inspired by a trip to India with Harrison — was released in 1975, and while the single was a slow builder, by the following spring it was a major hit and Wright had become a big star. However, it was nearly two years before he followed with "The Light of Smiles," and his subsequent efforts did not approach his previous success. His last charting single was 1981's "Really Wanna Know You."
In the following years, Wright specialized in instrumental and soundtrack work — although he made a surprise appearance in the 1992 film "Wayne's World," singing a re-recorded version of "Dream Weaver" — but he returned to more conventional rock music and issued a series of albums, with the last one, "Connected," being released in 2010. He toured frequently, as a solo act, with Spooky Tooth and with Ringo's All-Starr Band.
Over the years, his songs have continued to be covered — Chaka Khan recorded a blazing version of "Love Is Alive" for her 1984 smash album "I Feel for You" — and sampled by artists ranging from Jay-Z to Tone-Loc.
Unstoppable Private Websites – Ownership for lifetime. Live News Magazine. Own a private website for life with WebFi. Our private servers offer the best in security and performance,and our lifetime license means you'll never have to worry about renewing your hosting again.
Get your own Webfi space to host your website for a single donation that allows you to host your project for life without the need for recurring payments, You only pay for your domain annuities to your domain provider and that's it! LEARN MORE
⚖News Balance🇺🇲
The WEBFI algorithm collects the active news on the Internet and temporarily exposes it on this platform, both in written and video format. WEBFI Network - News Balance Security, does not show advertising in its contents, does not redirect to other sites, and filters any graphic content evaluated as insecure, sensitive, or private. In this way, we ensure that all visitors are informed without distraction and safely. The opinions and content issued on this platform do not necessarily reflect the opinion, philosophy, or vision of WEBFINET. We strongly believe in freedom of speech.
WEBFI ⚖News Balance🇺🇲 is publishing 24/7/365, Our playlist⏯ compacts a fully balanced news program with a broad look at national USA and World politics, tech, weather, events, and entertainment news. No subscription, registration, or download is needed. Ad-Free.

WEBFI Unstoppable Websites
 Since 2018 WEBFI
---